FIT4BABY® 6-Class Session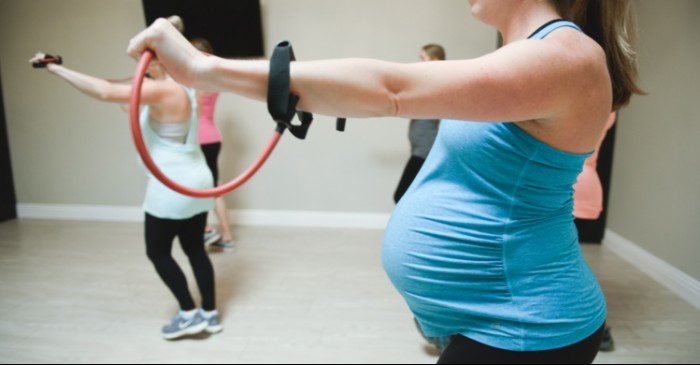 DURING THE COVID-19 PANDEMIC, we are offering this prenatal workout as a Drop-In Option. We will resume sessions once life as we knew it resumes. Please enroll in FIT4BABY/Newly Cleared Postpartum classes
HERE
.
Program Information Prior to March 16, 2020:
FIT4BABY® is a prenatal fitness program for women at any stage of pregnancy, designed to strengthen the body for all the changes it will experience throughout pregnancy. The classes are interval based, combining elements of strength training, cardiovascular exercises, and stretching and balancing exercises. We train and certify our FIT4BABY® instructors so they are fully equipped to lead pregnant women in exercises that are safe and appropriate for her changing body.
FIT4BABY® participants are encouraged to bring a completed
Medical Provider's Approval Form
to their first class.
FIT4BABY® Member Perks:
Connect with other expectant mamas in class and in a private Facebook group.

If baby arrives prior to the end of the session, a credit for unused classes is placed on your account for use in Stroller Strides or any other program!

FIT4BABY® graduates NEVER pay a registration fee when they continue on to other programs!
Sorry, we don't have any schedule info for this month.